Pre-qualify same day and close faster with

Lanna Strout

.
We offer many loan types which can be closed in 2-3 weeks or sooner. Find your perfect Florida mortgage by starting a free loan application right now!
Lanna Strout is a licensed Branch Manager for C2 Financial Corporation in Pasco County, Florida.
With over 26 years of experience handling mortgages, her team is ready to assist every borrower in every step of the process. Through their website, emails, and phone calls, The Strout Team will keep you up to date on every step along the way. Our goal is to ensure that every borrower has a positive experience as he or she deals with lending during a stressful time.
We offer same-day pre-qualifying, and pre-qualification letters are sent to both the borrower and the realtor involved in the transaction. Many loan types can be closed in 2-3 weeks or less, including FHA, conventional, and VA. It is also possible to finance 100% with most programs including USDA in approved areas, although it may take a little longer. Her office provides purchasing and refinancing services throughout the entire state of Florida.
C2 Financial Corporation
11403 Biddeford Pl. New Port Richey, FL 34654
North: (352) 419-5232
South: (727) 478-2797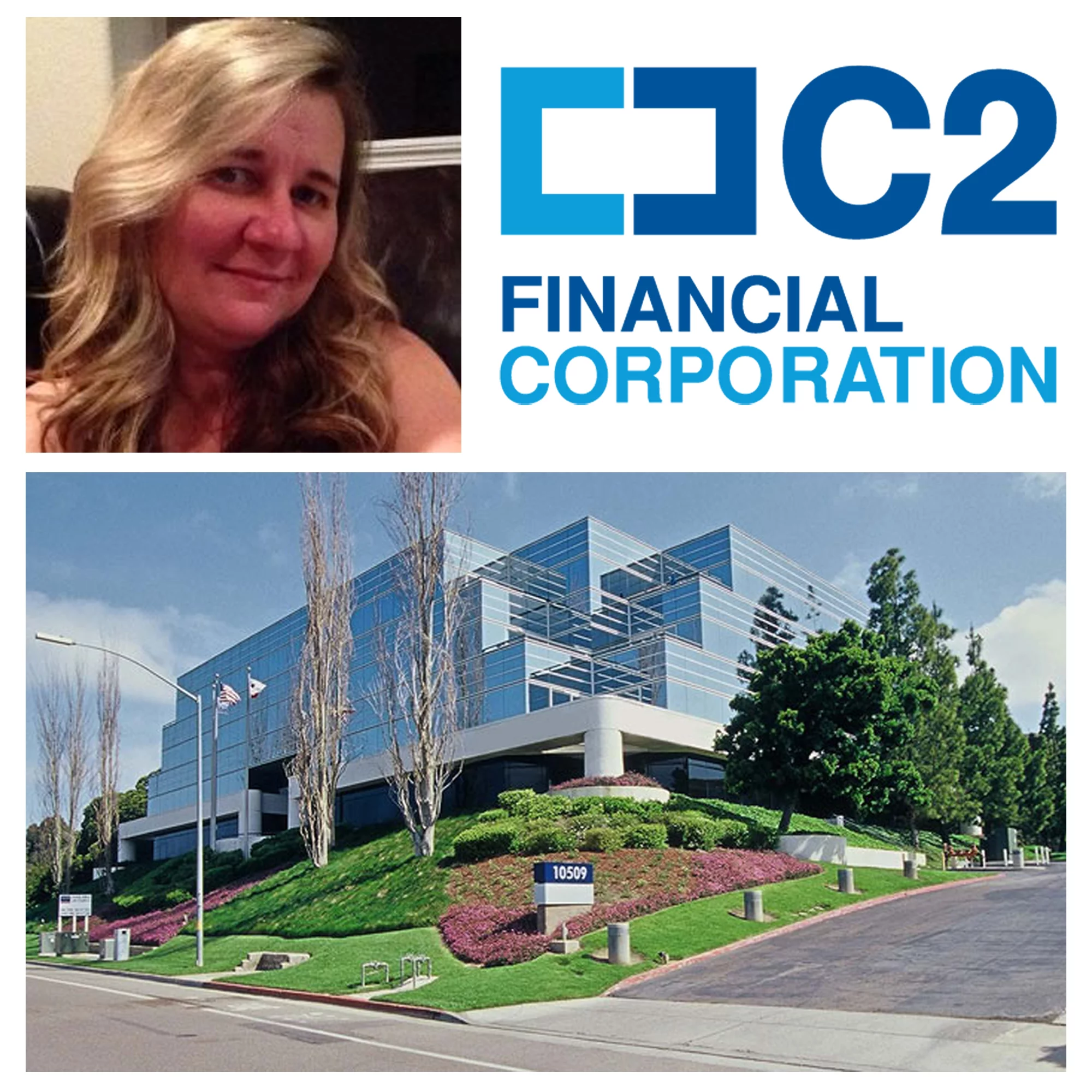 Hello Lanna and Sherrie,
I would like to thank the both of you for all that you have done for me in getting financing for my new home. I know it was frustrating at times but we all got it done. I greatly appreciate it and putting up with me when it got frustrating with being on the road and doing very limited things while on a mobile phone. I have family members that want to relocate to the same area as me and I will send them you way for their financial support as you have been great to work with.
Lee Fisher
For the past few years we have been using Lanna Strout and Sherrie Towle for all of our mortgage needs. When we started investing we always seemed to find someone trying to take advantage of us at every turn. Since finding Lanna and her team we have successfully closed on multiple homes, refinances and sent many friends and colleagues her way. All of which had successful outcomes from the business they sought with her. I cannot stress this enough, you need someone in your corner while going through these processes. Someone who understands the ins an outs, someone with experience, someone who is dependable and honest. Someone who will get you what is right for you and that's just who Lanna and her team are. From start to finish every experience has been pleasant, prompt, professional and always ended with expectations met or exceeded. We will continue to refer and use Lanna and her team in the future for all of our mortgage needs!
Bryan Brady & Graham Carman
I cannot say enough great things about Lanna. Without her, I know there is no way my client's closing would have occurred. Hands down the best around!!! Give her a try, you will not regret your decision.
Jessica Hancock Batson
Lanna, has been and is very helpful when acquiring for a mortgage. She answered all of my questions and explained the process multiple times. I have come to know her and I would highly recommend her to anyone.
Lynn Arrand